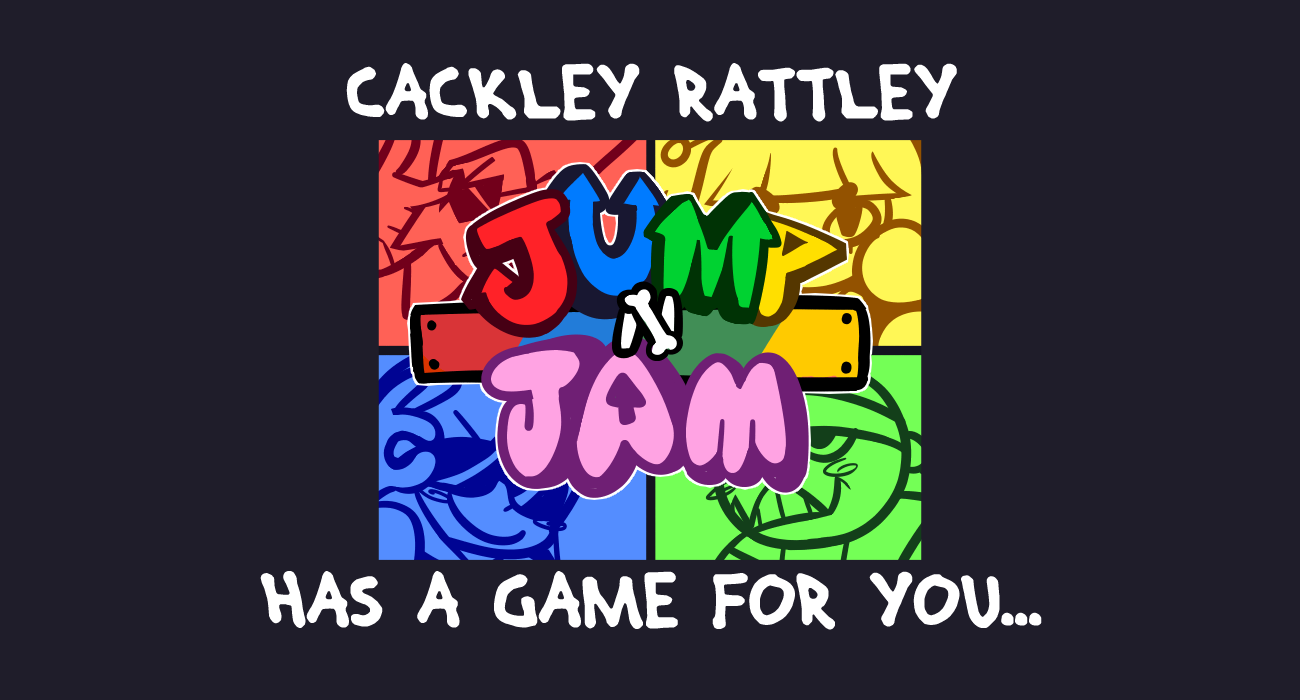 Jump N' Jam
Oh no! Cackley Rattley has captured our heroes! Their only chance to be freed is to participate in a... TV game show!? They must unite their strengths and not fall in the GAME JAM!!!

In a cruel twist of fate, every action has a reaction! Whenever one of our brave heroes jumps, it causes the platforms their friends are standing on to elevate higher! The 4 heroes must keep an eye on their elevation to avoid the spikes above them, as well as the jam below them, in addition to jumping over any bombs Cackley Rattley sends their way!
Cackley Rattley is not completely unforgiving, however, as he assigned each hero a colour, meaning they can only be harmed by bombs that match their colour!
Once in a while you can see bonus fruit thrown your way, you can catch it with any character, but you will get bonus points if the colour matches!

CONTROLS :
To navigate the menu, use the mouse.
Each character's jump is assigned to a different button:

RED - Left Arrow or "A"

BLUE - Down Arrow or "S"
GREEN - Up Arrow or "K"
YELLOW - Right Arrow or "L"
Pressing the jump button in mid-air causes a character to ground pound on their platform, lowering it greatly.

If you manage to beat your high score, you will be prompted to input a name, and to do so you need to click on "Enter Your Name Here", then type in whichever name you'd like to be seen on the online leaderboards with.
DISCLAIMER:

Post processing got kinda broken in the web version, so use the windows version for better visuals.
| | |
| --- | --- |
| Status | Released |
| Platforms | Windows, HTML5 |
| Authors | Crystal Clod, Maxime, MrRollingCircle, SodaMindReader, froggyghoul, Garfunk |
| Genre | Platformer, Rhythm |
| Tags | 2D, Colorful, Cute, Funny, obstacles, Pixel Art, Short, Skeletons |